Bosch NBE-4502-AL-B 2MP 2.8-12mm Motor Zoom PoE
Availability:
In stock - ships within 1 to 2 weekdays
Intelligent 2MP bullet kamera fra tyske BOSCH
Perfekt til privat og erhverv
Fyldt med smart videoanalyse
Gratis software og APP
Tysk kvalitet fra start til slut
- Bosch NBE-4502-AL-B
- Motorzoom
- Resolution: 2MP
- Lens: 2.8mm-12mm
- Viewing angle (horizontal): 100 ° - 33 °
- Compression: H.265; H.264; M-JPEG
- Image sensor: 1 / 2.8-inch CMOS
- 92 dB WDR
- Noise Reduction: Intelligent Dynamic Noise Reduction with Separated Time and Spatial Adjustments
- IR night vision range: 60m
- Audio in / out: 1/1
- Supports 32GB microSDHC / 2TB microSDXC card
- IP67
- IK10
- Operating conditions: -40 ° C to + 60 ° C
- Power supply: PoE (48 VDC nominal); or 24 VAC ± 10% / +12 VDC ± 10%
- Power Consumption: 950 mA (12 VDC), 750 mA (24 VAC), 260 mA (PoE)
- Size: 271 x 90 x 90 mm
- Weight: 1.3 kg


Forskellen på dette er andre BOSCH kameraer i 5000i-serien
Formfaktor: Bullet
Opløsning: FullHD (2MP)
30 meter Nightvision (Infrarød)
Velegnet til udendørs
Variabel motoriseret Zoom
Nem adgang for DIG - ingen adgang for andre!
Med Bosch' gratis "Remote Portal" er du sikret nem adgang fra alle dine enheder og du kan være sikker på, at ingen kigger med!
Så nemt er det:
Opret en konto på Bosch "Remote portal"
Start kameraet op og gå til fanen "Connectivity"
Indtast den mail og kode du valgte da du oprettede kontoen på "Remote portal"
Download App på telefon/computer, tryk login og indtast samme e-mail og kode.
Der er ikke et 5. step :) men jeg kan jo lige nævne at det er gratis... igen...
Så der skal ikke åbnes porte, huskes IP adresser osv. - det er kun din mail og kode du skal huske. Easy peasy lemon squeezy :)
Bosch Cloud Portal finder du her: https://remote.boschsecurity.com/login
Apps til dine devices kan du finde her: https://downloadstore.boschsecurity.com/index.php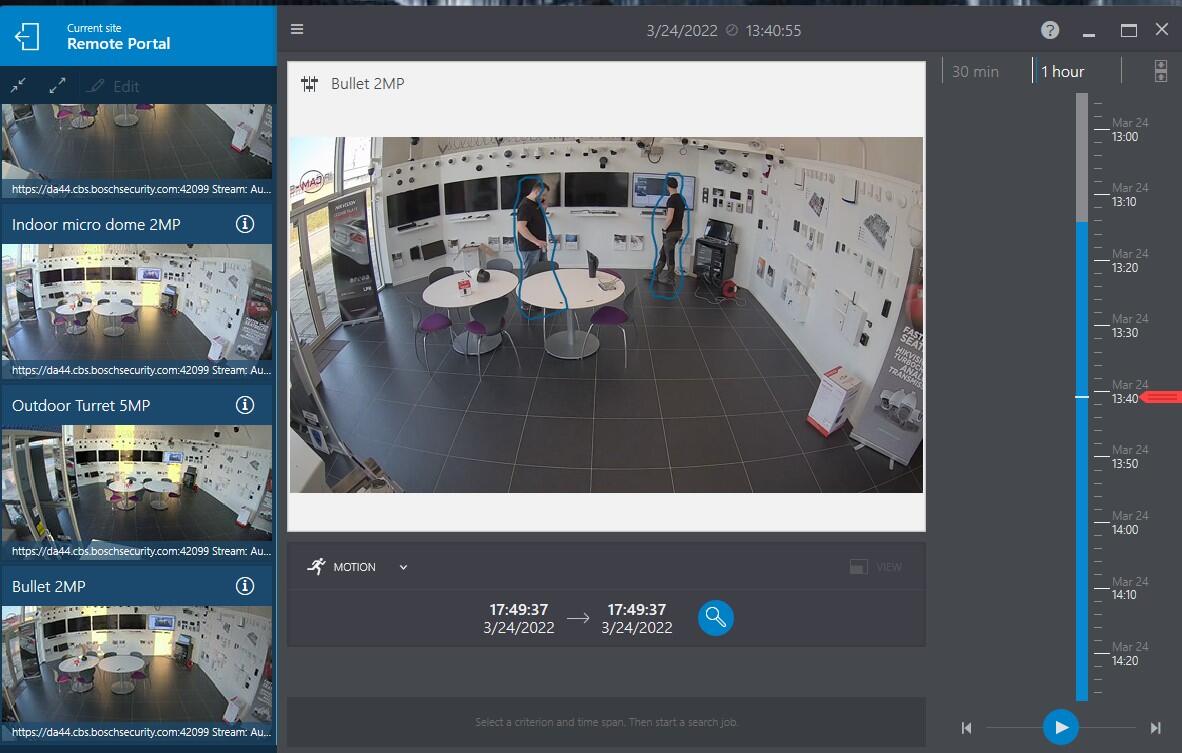 Et Bosch overvågningskamera er spækket med intelligent analyse
Kameraet er udstyret med hele 16 forskellige typer VCA (Video Content Analysis)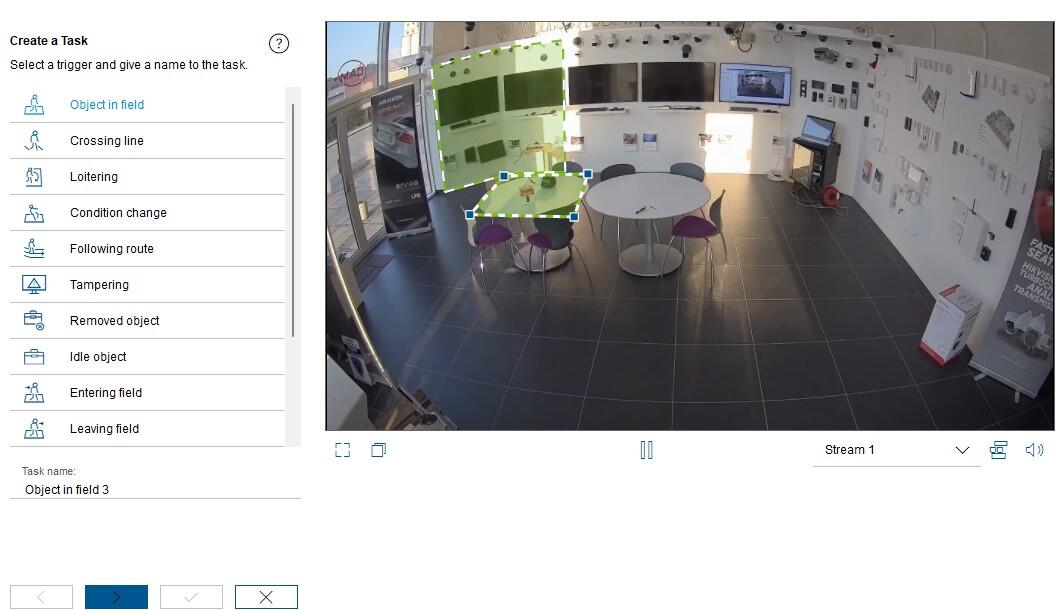 Object in field (objekt optræder sig ind i et område)
Crossing line (et objekt krydser en linje)
Loitering (ophold i område)
Condition change (ændring af forhold)
Following router (objekt bevæger sig uden for den angivede route)
Tampering (forsøg på manipulation)
Removed object (objekt fjernes fra en angivet position)
Idle object (et objekt efterlades)
Entering field (objekt bevæger sig ind i et område)
Leaving field (objekt forlader område)
Similarity search (objekter optræder ens)
Crowd detection (objekter samles i grupper)
Counter (tæller hvor mange objekter der krydser en linie)
Occupancy (Køtæller)
Traffic incidents (Trafikhændelser)
Traffic wrong way (modkørende trafik)
Alle disse analyser er til rådighed i alle Bosch overvågningskameraer og med til at gøre Bosch til et af de bedste og bredest anvendte europæiske overvågningskameraer. Du kan se mere om mulighederne med "Forensic Search" her.
Stand-alone, lukket Bosch system eller en del af 3. partssystemer, kameraet kan det hele.
Selvstændig enhed med SD kort - så kan du hente alle dine optagelser direkte på Bosch Security APP, ganske gratis og uden at tage SD kort ud af kameraet og bare rolig, hvis SD kortet bliver slidt ned eller går i stykker, så holder kameraet også øje med det. Denne løsning fungere godt og lige så nemt som med en harddiskoptager.
Bosch NVR - Skal kameraet på en større samlet løsning, så kan det også tilsluttes en harddiskoptager fra Bosch, DIVAR, eller via ONVIF en helt 3. fabrikant
Bruger du en VMS platform som Milestone, Genetec eller en helt 3. så kan du også tilføje kameraet via enten Private protocol eller ONVIF. Skal du have fuldt udbytter at META data fra kameraet, skal du kontrollere listen over supporterede kameraer på din VMS platform.