Mechanical theft protection
Barbed wire, C-clips, wall spears and safes. We have many different remedies to keep the thief away.
Good theft protection is your first bulwark as a homeowner or business owner in terms of avoiding burglary.
In doubt? need advice? We know almost everything and we want to help

70701009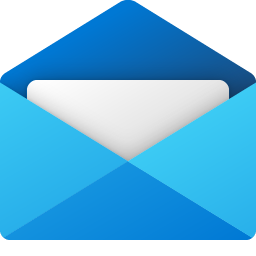 support@ipcam-shop.dk
Anti-theft → Here are 9 tips to stop the thief
A good theft protection for your home or workplace is the alpha omega to prevent burglary.
But what can you do to help secure your home? Here you get nine good tips!
Tip # 1 - Talk to your neighbors
When you go on vacation, you should tell your good neighbors and ask them to keep an eye on the house.
And if you still get a neighbor to water the flowers, he or she can also throw some trash in the trash and empty the mailbox.
For an empty trash can and a full mailbox are some of the things that the burglar looks for first. You can also choose to become part of Neighbor Help .
Tip # 2 - Leave toys outside
If you have children, it is a good idea to leave some toys in the driveway or in the garden. It signals to the burglar that the house is in use and that you are at home.
Tip # 3 - Cut the hedge down
If the hedge is towering, the burglar gets peace of mind as he or she is invisible to the neighbors.
Conversely, if the hedge is lower, there is a greater chance that the neighbors will spot the burglar.
Advice No. 4 - Anti-theft of the windows
It is often through the windows that burglary is committed. And therefore it is obvious to have your 'exposed' windows theft-proofed. These are, for example, old windows, the windows in the basement door and other windows where the thief can work in peace. You can do this, for example, by:
Installing window locks:

A window lock is easy to install, does not cost much and makes it incredibly difficult for the thief to break the window.




Choose so-called 'safety glass'

: Today you can buy glass for windows with invisible plastic foil between the different layers of glass. And if a burglar now smashes the window, the glass gets stuck in the cool foil. This means that the thief has to spend a lot of time getting through and that is important. For several studies have shown that a burglar typically surrenders his burglary if he is delayed for more than three minutes.
Tip # 5 - Keep tools and valuables away
Before you go on holiday, it is important that any tools are hidden away. It is a direct gift to the burglar if, for example, a hammer is on the garden table. For it he or she can use to smash the pane. Then put all the tools - and ladders - in the shed and lock it off when you go on holiday.
At the same time, all your valuables (such as jewelry and tablets) must be stored away. Before the thief commits burglary, he or she will typically look in through the window. And if there is nothing visible of value, the thief may not continue his enterprise at all.
Advice No. 6 - Anti-theft of the doors
Many thieves also choose to commit burglary through your doors - both main doors and patio doors. When it comes to doors, there are also many things you can and should do:
Fit reinforced end plate:

It makes your door frame significantly stronger, and the thief can not just kick or push the door in.

Choose two locks

: If there are two locks, it is harder to break the door open. And if one lock is without a knob on the inside, it is also difficult for the thief to use the door to get away.

Mount a stop rail on the patio door:

With a stop rail, it is more difficult to get a crowbar in and break open the patio door.
Tip # 7 - Have outdoor lighting
It's a really good idea to have some lighting outside that turns on when moving. It stresses a burglar - and makes him visible to neighbors - if lights come on when the thief approaches. Hopefully, it can scare the thief away and ensure effective burglary protection of your home.
Tip # 8 - Choose a Surveillance Camera
As with advice # 7, there is another good thing you can choose outdoors. And it's a good surveillance camera . If you want to go all in, you can choose a thermal camera . We recommend that you choose video surveillance from a reputable manufacturer. Hikvision is by far the leading and best brand today.
Tip No. 9 - Anti-theft with an alarm
If the thief enters your house, it is obvious to have a good alarm system . There are a multitude of different types of alarms today, and you can no doubt find an alarm that suits you. If you are looking for a larger, comprehensive solution to secure your home, please contact us.
Otherwise, you can read even more about anti-theft in this blog post.