Komplette overvågnings-pakker
In doubt? need advice? We know almost everything and we want to help

70701009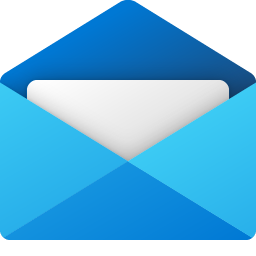 support@ipcam-shop.dk
Customize our ready-made packages . Although our packages are made to suit most tasks, there is ample opportunity to adapt them to exactly what you need. You can e.g. take a finished package, but delete all the cameras and add some the ones you'd rather have. Or delete a recorder with room for 8 cameras and then add one with room for 16.
A system you can trust. Our video surveillance packages are made from carefully selected security cameras that meet the highest standards on the market. We only use products from the best manufacturers, such as Bosch, Hikvision, Dahua, AXIS, Ubiquiti, Western Digital etc. We have a strong focus on quality, reliability and cybersecurity and we only sell products that we have full confidence in.
Pictures you can use for something . When you need to use your surveillance, the images must be usable. That is why the outdoor cameras in the packages we recommend are with EXIR technology, which means that the surveillance cameras require minimal cleaning. All our cameras have either night vision or 24/7 color images.
Always online. With a secure encrypted connection, you can be sure that you can always log in and that only you and your chosen ones can see. It's really easy to set up, you don't have to make any changes to your router or other complicated things. When the system is "paired" with your account, you just have to remember your personal username and password and you can log in to all your tablets and phones. When you are logged in, you automatically have access to all your facilities worldwide.
Warranty beyond the normal. We provide the full product guarantee, which we have obtained through various certifications and courses, directly to you as a customer. This means that many products have a 3-year warranty and some up to a 5-year warranty.
We stand behind you and what we sell. We pretty much know all of our products like the back of our hands. We are a close-knit team with many years of experience and a great deal of knowledge, which we constantly keep up to date with courses and hands-on experience. And it is knowledge that we like to share with all our lovely customers. We do this, among other things, through our many YouTube videos about surveillance cameras, surveillance recorders and all kinds of security equipment, our guides and through personal contact with customers.
Visit our showroom. Come and see your new surveillance equipment before you buy it. We know that our products are of the highest quality, but if you would like to see what you will get before you order, you have the option of coming into our showroom. In our security showroom, we have very exciting equipment that you can look at, such as video surveillance, access control, alarm systems, fog cannons, intercom, door phones and much more.