Alarm without subscription
Alarm system and burglar alarm
Why pay an expensive subscription when you are still the first to get the message on your mobile in your pocket?
If you need an alarm system in a professional quality for the home, cottage, caravan or company, then we have the right items - and are ready to advise you.
Our professional technicians have made a selection for you, which will ensure that you get the best quality and the most value for money. You do not have to make yourself expensive-bought experience, we have done it for you. Our technicians have many years of experience from real life.
If this is the first time you need to buy an alarm or you want to replace your existing alarm, then we recommend that you take a look at one of these two "start-up kits". They are easy to set up from your mobile, have many cool features and a lot of accessories.
See AJAX "start-kit" (a great alarm and among also used by G4S)
See Hikvision Ax Pro "start-kit" (Smart alarm, especially suitable for interplay with video surveillance)
In doubt? need advice? We know almost everything and we want to help

70701009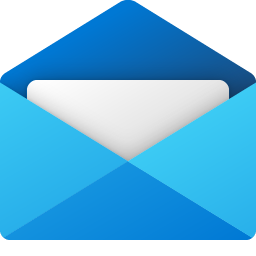 support@ipcam-shop.dk
New alarm for the home? Remember these 3 things before you buy
Today, there are many options when you are in the market for an alarm, an alarm system or a burglar alarm.
And it can be difficult to keep track of what's important and less important.
Therefore, here are 3 good tips before you go out and buy your next alarm.
Tip # 1 - What should your alarm system be able to do?
Overall, there are 3 types of alarms for private homes:
→ Alarm where a security company is notified and is ready to move out.
→ Alarm that notifies you, your neighbors or others of your choice.
→ Alarm that makes noise but in addition does not notify anyone.
Clearly, an alarm system where a call center is on standby is a solution at the more expensive end. Conversely, you might also feel most comfortable with such a solution. Think about what function your alarm should have before you go out and buy something.
Tip # 2 - What's Your Budget?
Get ready in advance for how much you are willing to pay for a new alarm. Because as mentioned, prices can fluctuate a lot.
Here it is also relevant to be aware of possible ongoing costs . Often if you choose a larger security package from a security company, there will be ongoing costs on the subscription. And over a number of years, it can be a lot of money.
Tip # 3 - Choose a product from a reputable manufacturer
If you follow this advice, you will no doubt end up with a good burglar alarm. The large manufacturers who continuously develop their products often have good support functions and produce thousands of products every day. This makes the risk of error very small. We can only recommend products from Hikvision, as they are the best on the market.
Video surveillance, theft protection and much more
Do you need others to secure your home or workplace? Here you can read more about and see our products:
Protect your home with an alarm system - this is how you do it
Of course, it also makes good sense to prevent burglary as best you can so you never need your alarm system.
Here are
4 simple tips
:
Become a neighbor helper → Download the free app Neighbor help and become a neighbor helper.
Outdoor light and a low hedge → The thief is stressed if there is outdoor light at your home. And with a low hedge, your neighbors can see it if a burglary is going on.
Makes windows and doors difficult to break open → Among other things with good locks, solid frames and window locks.
Save valuables → If the thief does not see anything of value inside, he / she will hopefully drop his / her business.
Which alarm system should you choose?
Are you still in doubt about your choice of alarm? Then you are always welcome to contact us by email or phone. Then we are ready to advise you.
Mail : support@ipcam-shop.dk
Phone : +45 70701009