Ajax Hub Plus Alarm Kit
Availability:
Out of stock
Complete professional alarm package with Hub+
Incredibly easy to install
Message directly on the mobile by uninvited guests
Does not require a subscription
Easily control the system from an app 
Download
User manual
Technical data
See data on magnetic contact
HERE
See data on motion sensor
HERE
See data on remote control
HERE
Technical specifications at HUB (Central Unit)  
Färg
VIT
Mått
163 × 163 × 36 mm
Vikt
350 g
Kraft
110-240 V från elnätet eller 12 V vid användning av 12V PSU för Hub / Hub Plus / ReX
Inbyggt reservbatteri: Li-Ion 2 А · h
Upp till 16 timmars batteritid när Ethernet- och Wi-Fi-anslutningar är inaktiverade
Energiförbrukning från nätet - 10 W
Klassificering
Intelligent centralenhet i säkerhetssystemet med Wi-Fi- och Ethernet-moduler och dubbla SIM-kort
Anslutna enheter
150
Stöd för videoövervakning
Upp till 50 kameror eller DVR:er
Användare
99
Rum
50
Säkerhetsgrupper
25
Ansluten ReX
5
Scenarier
64
Stöd för MotionCam-detektorer
NEJ
Kommunikationskanaler
2 SIM-kort

2G (900/1800 MHz)
3G (WCDMA 900/2100 (B8 / B1))

Wi-Fi 2,4 GHz (802.11 b/g/n)

Ethernet
Larmsignaler
Leveranstid: 0,15 s
Typer av aviseringar: SMS, samtal, push
Växla mellan 2G och 3G
Omedelbar
Växla mellan SIM-korten
4 minuter
Kommunikation med CMS
Kontakt-ID, SIA
Processor
ÄRM
Operativ system
OS Malevich
Juvelerare radioteknik
Kommunikationsräckvidd med detektorer - upp till 2000 m i ett öppet område
Tvåvägskommunikation mellan enheter
Driftsfrekvenser - 868,0 - 868,6 MHz
Självjusterande RF-utgångseffekt - upp till 25 mW
Blockkryptering baserad på AES-algoritm
Detektorpollingsperiod - 12–300 sekunder
Frekvenshoppning
Drifttemperaturens omfång
Från −10 ° С till + 40 ° С
Anti-sabotage funktioner
Skydd mot bedrägerier
Jamming-detektering och avisering
Tålig mot manipulation
Fjärrinstallation
+
Ajax alarm system is easy to install and at an affordable level
Ajax is approved in F&P class 2

Easy to install and in a nice design
X number of Hikvision cameras can be added directly to this, for live viewing
You need a SIM card that must be able to run 2G and have data
NB! There is no siren in the control panel nor in this kit, so it must be purchased separately.
We recommend that you buy a control panel so that the control panel (Hubben) is not placed at the front door
As an additional communication channel, the Ajax Hub Plus has Wi-Fi and can operate autonomously for 10 hours in the event of a power failure.
The package contains:
1 x Ajax Security HUB Plus (Central) - WHITE
1 x Ajax Door / window switch - WHITE
1 x Ajax PIR, motion sensor - WHITE
1 x Ajax Remote Control - WHITE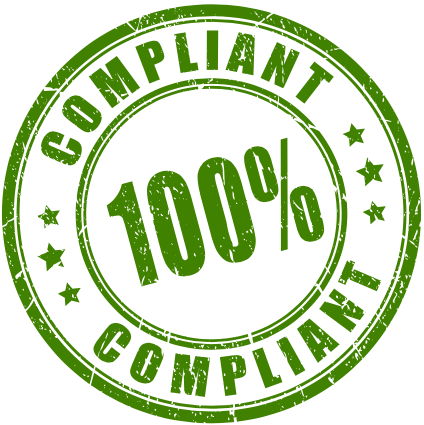 NDAA Compliant
Our models from Uniview, Bosch and Axis are NDAA compliant (National Defense Authorization Act).
This means that the equipment are trusted to be used in critical infrastructure in the US.