Sådan løser du problemet med, at Hikvision SADP ikke vil starte
Sådan fungerer det normalt:
Når du har downloaded SADP, som bruges til at finde Hikvisions kameraer, åbnes programmet blot ved at trykke på ikonet på skrivebordet, eller ved at søge efter "SADP" på computeren og starte programmet.
Når det ikke fungerer og programmet ikke vil åbne:
Den hyppigste fejl, der opstår er:

The code execution cannot proceed because MSVCR120.DLL was not found. Reinstalling the program may fix this problem.
Som programmet selv foreslår, kan man prøve at geninstallere SADP, men det løser ikke problemet, da den manglende DLL fil ikke indeholdes i installationsfilen. Men frygt ikke, det er nemt løst. Det er nemlig en del af Microsofts egen pakke og kan downloades direkte fra Microsoft her:
DOWNLOAD HER https://www.microsoft.com/en-us/download/details.aspx?id=40784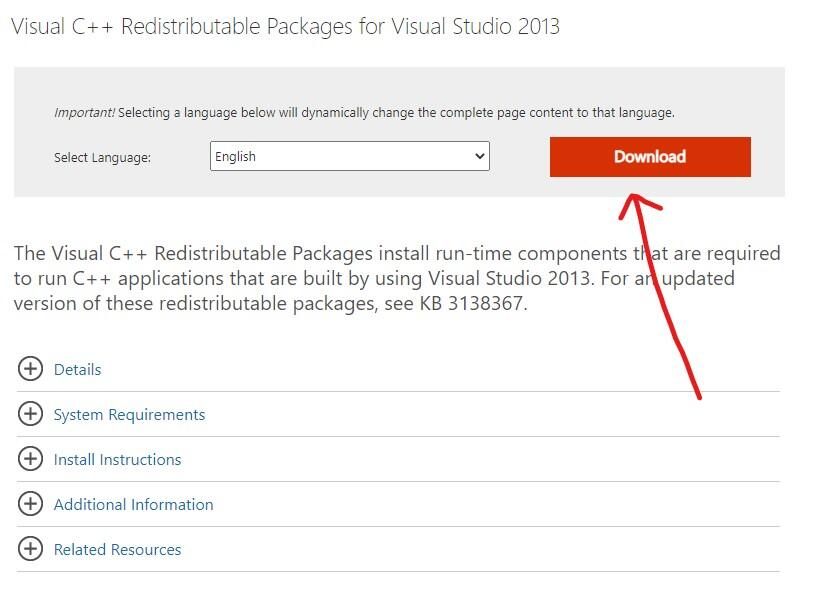 Når du har installeret ovenstående, skulle du være klar til at prøve at starte SADP igen.
Download ældre SADP-versioner
Ældre versioner af SADP fungerer muligvis uden at skulle installere DLL-pakken. Uanset versionen, vil SADP registrere og tillade brugeren at ændre IP-adressen på enheder. Så du kan enten google de ældre SADP-versioner (såsom SADP 2.0) eller gå til Hikvision-portalen, for at få adgang til det fulde bibliotek af softwaren - hvor du kan finde alle de tidligere versioner. 
Find ældre versioner af SADP her