About Ipcam-shop.dk
IPcam-shop.dk (Located in Denmark) specializes in providing IP cameras & related products to consumers and businesses.
Our products are affordable, and still have all the necessary options and features and are available from the very cheap to the very advanced (and expensive). We also try to keep things simple for you by selecting the best and most reliable low, mid and high-end cameras.
This allows us to provide you with the best possible support, because we have technical knowledge of virtually all products in our range.
Contact us
70 70 10 09
We also provide installation service through SECUBI A/S read more here
Customer Service:
Monday - Tuesday 9:00 AM - 4:00 PM - Friday 9:00 AM - 3:00 PM

Technical Support:

Monday - Friday 10:00 AM - 2:00 PM

Please note that there are times when we are more pressured than others:

Meet the Team
We are ready to advise and support you every weekday.
Kristina
Head of Administration

Christian
CTO
Steven
Head of Tech Support

Svend
Tech Support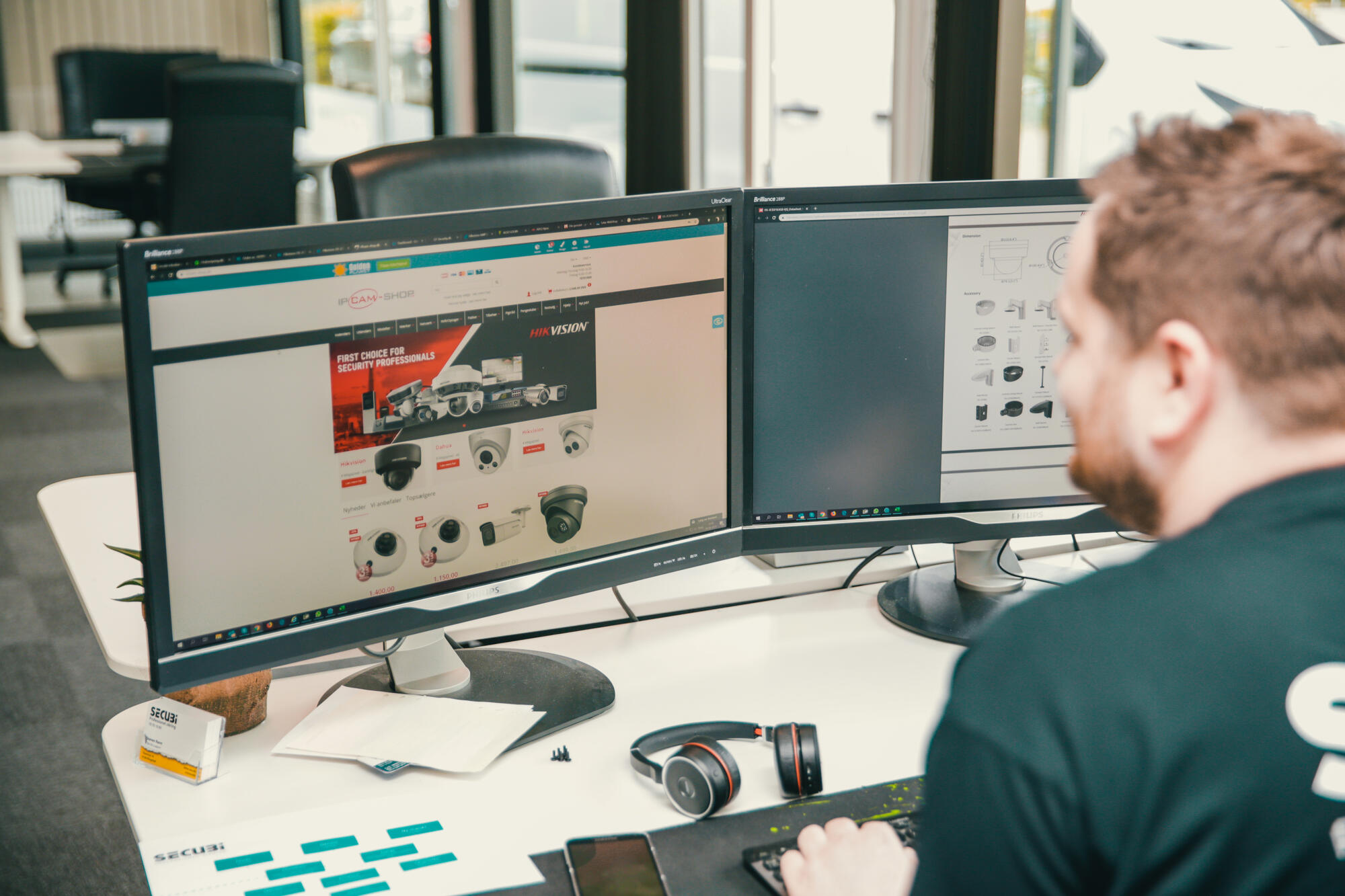 Maja
Shipping
Our adress:
IPcam-shop.dk Thorsvej 14 DK-4100 Ringsted
Pick up of online orders

1. You place the order and select pickup
2. You will receive an email stating your order has changed to: Packed - the order is now ready for collection
3. Then you call to arrange a pick-up time
4.When we can see you in our parking lot, we will meet you outside and hand over your order

It is only possible to show up by prior arrangement on 70 70 10 09 or support@ipcam-shop.dk.
You will receive an email when your package is ready for pickup.
Packages can be picked up between 9-14, but still only with a fixed appointment.


Bank information:
Bank Reg. Nr. 7411 Kontonummer 1051657
IBAN / SEPA Nr: DK9674110001051657
BIC-nummer: JYBADKKK

With this form of payment, you are not protected by the objection scheme.