Dahua is in the top 2 of the world's largest producers of electronic security. Especially within the last 3-4 years, they have taken a quantum leap and have gone from being an "OK" system to today being one of the best you can get. This is also why Dahua is one of our favorite brands and a serious player on the Danish and European market.
Read more at the bottom of the page.
In doubt? need advice? We know almost everything and we want to help

70701009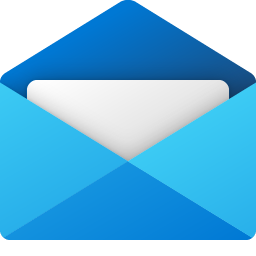 support@ipcam-shop.dk
Dahua Technology
Dahua Technology was started in 2001, today has over 20,000 employees and is one of the leading manufacturers of video surveillance. This is also why Dahua is one of the preferred players on the market when it comes to making everything from automated P-cellars and perimeter protection to integration and analysis.
Cameras for all types of surveillance
The range of cameras is not just limited to the most popular types, as they have surveillance for all types of tasks and if there is something you are looking for that we do not have on the site, please contact us - we can get it all. One of Dahua's most versatile cameras hit the market recently and has been a game changer, see more further down in the TIOC section.
Dahua technology makes equipment for:
Conventional video surveillance incl. camera, recorder, encoder, decoder, bracket, connector and everything in between
Advanced video surveillance incl. hidden camera, thermal camera, rotatable and controllable camera, fisheye camera, license plate camera and etc.
Video analysis incl. perimeter security, crowd and flow control, heat map, people counter, fire monitoring and much more
Access control incl. central equipment, card reader, lock control, code keypad, face scanning, license plate scanning and much more.
Analog monitoring incl. camera, recorder, encoder, decoder, bracket, connector and everything in between
Intercom incl. door phone, indoor screen, control of locks and much more
Video surveillance for both private and commercial use
As is also clear from the list above, cameras and equipment are made for all tasks and the deliciousness is the common thread running through the products. Therefore, it is also easy to scale the systems, so that you do not have to change the APP and cameras as the company expands or you want to add new equipment at home.
No additional costs or licenses
As the owner of a monitoring system from Dahua, there are no additional costs, you will be able to update the firmware for free, use the APP and PC programs*, and it will continue to be like that. Their APP is free for both Android and iOS. In the future, there will probably be a cloud solution and here it will of course cost according to consumption, but we do not know the prices yet.
*There are specialized PC programs that require settlement, but this is for the very large industrial projects where special requirements are placed on the equipment.