What should I choose?
When you are looking for an IP camera, there is a wide range of options, and it can be difficult to figure out, which model meets your needs. Therefore, you should think about the following:

Budget?
Before you get started with choosing your new IP Camera, it is always a good idea to prepare a budget. This should give you an idea of what to look for, so that economy and camera are connected in a satisfactory solution. Remember that customer service is ready 5 days a week to give you advice and guidance, on what you should choose in relation to wishes and not least budget.

Where should the IP camera be set up?
IP cameras are available in models suitable for both indoor and/or outdoor use, and the selection is really big.

Cameras manufactured for outdoor use have waterproof housing (typically IP66 or IP67 standard), which means they are protected from rain, moisture, snow and other bad weather conditions.

Some models of indoor cameras have the ability to rotate horizontally and vertically. This is called pan/tilt or PTZ (pan/tilt/zoom), and is used to look in different directions, but these cameras cannot be used outdoors. However, in some cases, you can put the camera in a sheltered area e.g. a closed workshop, but you should be very aware that an indoor camera can not handle quite the same temperatures as outdoor cameras, so it is important that the camera is placed right. If in doubt, please contact our customer service, who will find just the right camera for you, based on your exact needs.

If you want a camera on an "exposed" gable, without any form of protection such as an eave, you should choose a turret model.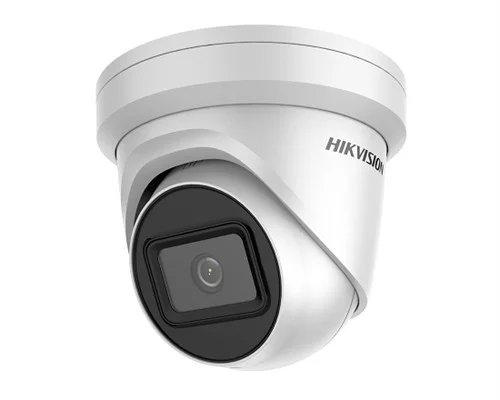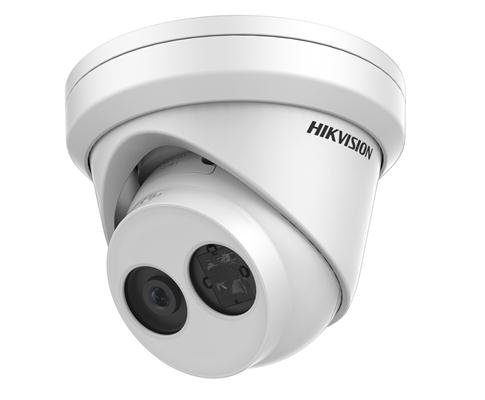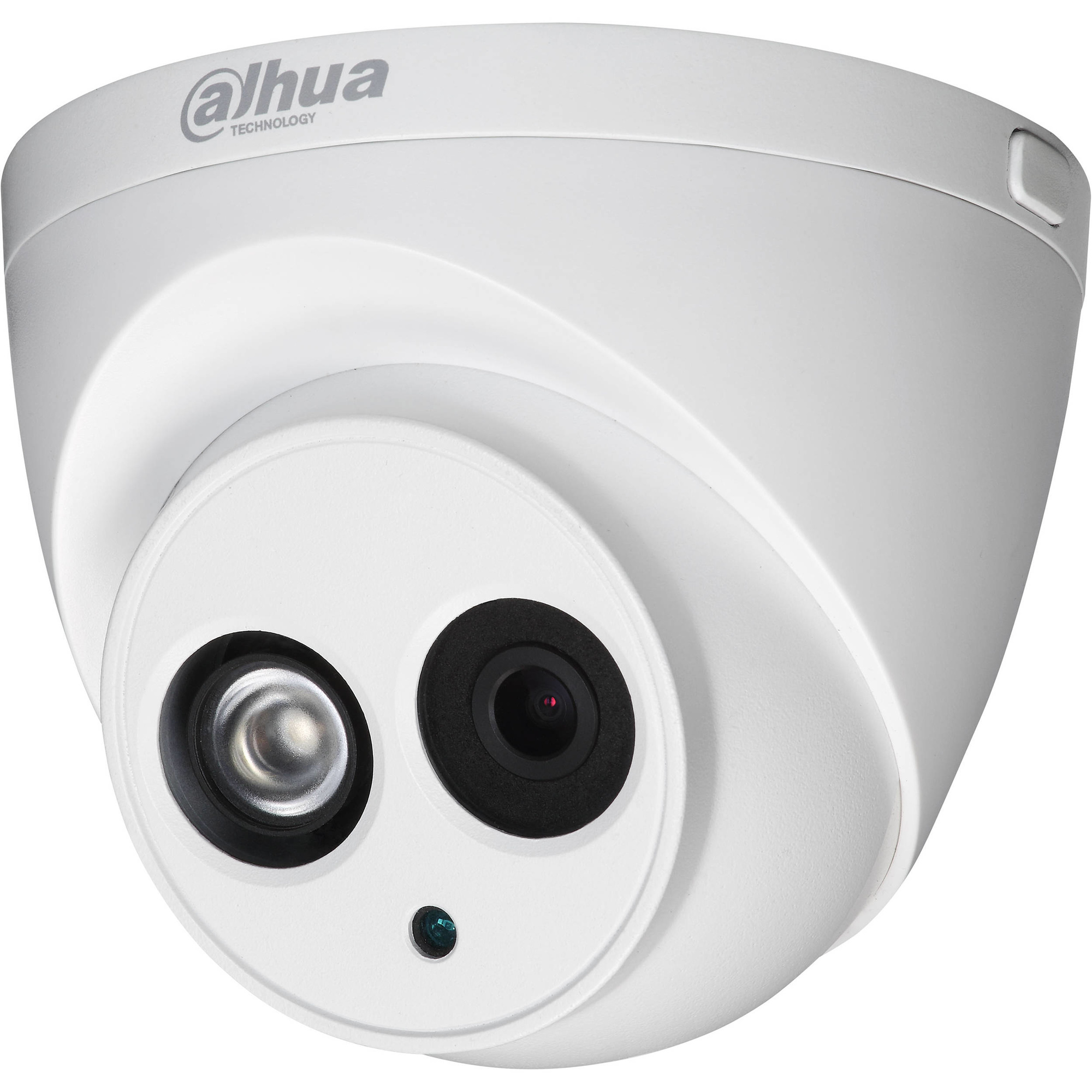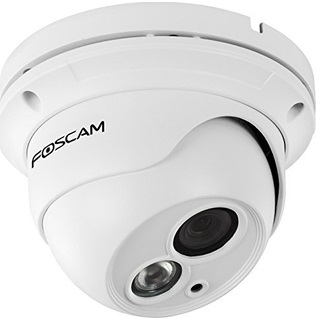 A turret model requires pretty much no regular maintenance.

If your camera is protected by an eave or the like, you have more cameras to choose from.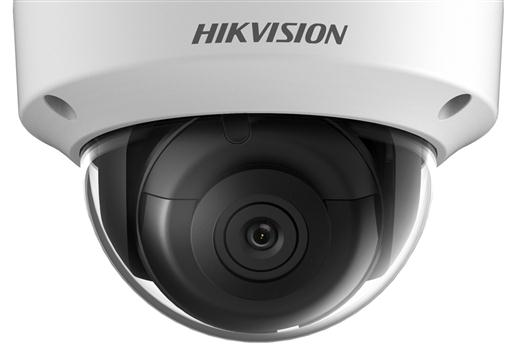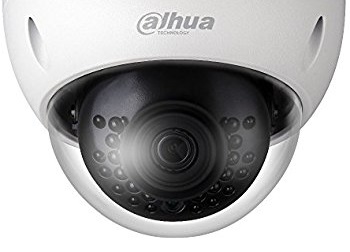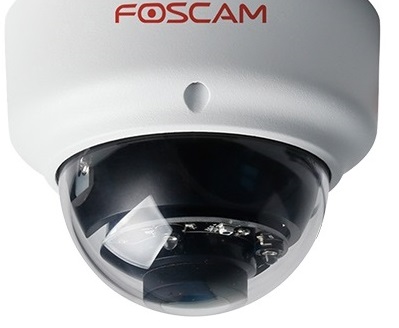 A dome model requires less regular maintenance, if it is protected.

How far should your IP camera see in the dark?
Most IP cameras come with night vision (infrared LEDs) which make them able to see in the dark, and even total darkness. There are now more different types of IR, and it's important not to choose a camera with an 80 meter night vision range for your 25 meter driveway, because you risk over lighting (over exposing) the things you want to see in the dark. (external lighting can be purchased separately).

Darkfighter/Starlight vs ColorVu/Full-color
A Darkfighter, Powered by Darkfighter or Starlight camera has a sensor that is less light sensitive and thus requires less light to be able to see color, and can therefore show color image later in the day than a standard camera.

ColorVu or Full-color covers a camera that does not have night vision, but the sensor that requires virtually no light.
Many of the ColorVu models have replaced the IR LED with white LEDs, ie have a "lamp" built into the camera,
which can be configured in many ways (always on, on when it is too dark or on when moving).
Full-color normally has no LED.
AcuSense
Based on parameters, AcuSense can distinguish between people, vehicles and other things, this is what you have to choose if you want as few error alarms as possible.


Zoom ?
When choosing your camera, it is important that you choose the lens size that matches the distance you want to monitor. Too much zoom can make the person/thing you want to see so big in the picture, that it becomes unrecognizable.

Images or video?
Do you need photos, or do you think video is what you need, the solutions are numerous and can seem complex. Most IP cameras can provide still images, and most of all models can record video footage, BUT to handle this footage you do need software, or an NVR, NAS, Server or the like, to control these recordings. Certain camera models can record video by you leaving your computer turned on, with your browser as "control station", and can save the recordings locally, and some cameras have the option of inserting an SD card, so that video can be recorded directly to the camera.

Distance from IP cameras to surveillance area ?
IP cameras can be purchased with very different sizes of lens/lenses (also known as focal length). The larger the lens, the more zoom. Some IP cameras have built-in lenses, that can be changed from e.g. 2,8 mm to 12 mm in one and the same camera. This means, that you do not need to decide which lens to choose before the purchase. You can change lens during setup, and another benefit of this kind of model is that you can always change it as your needs change.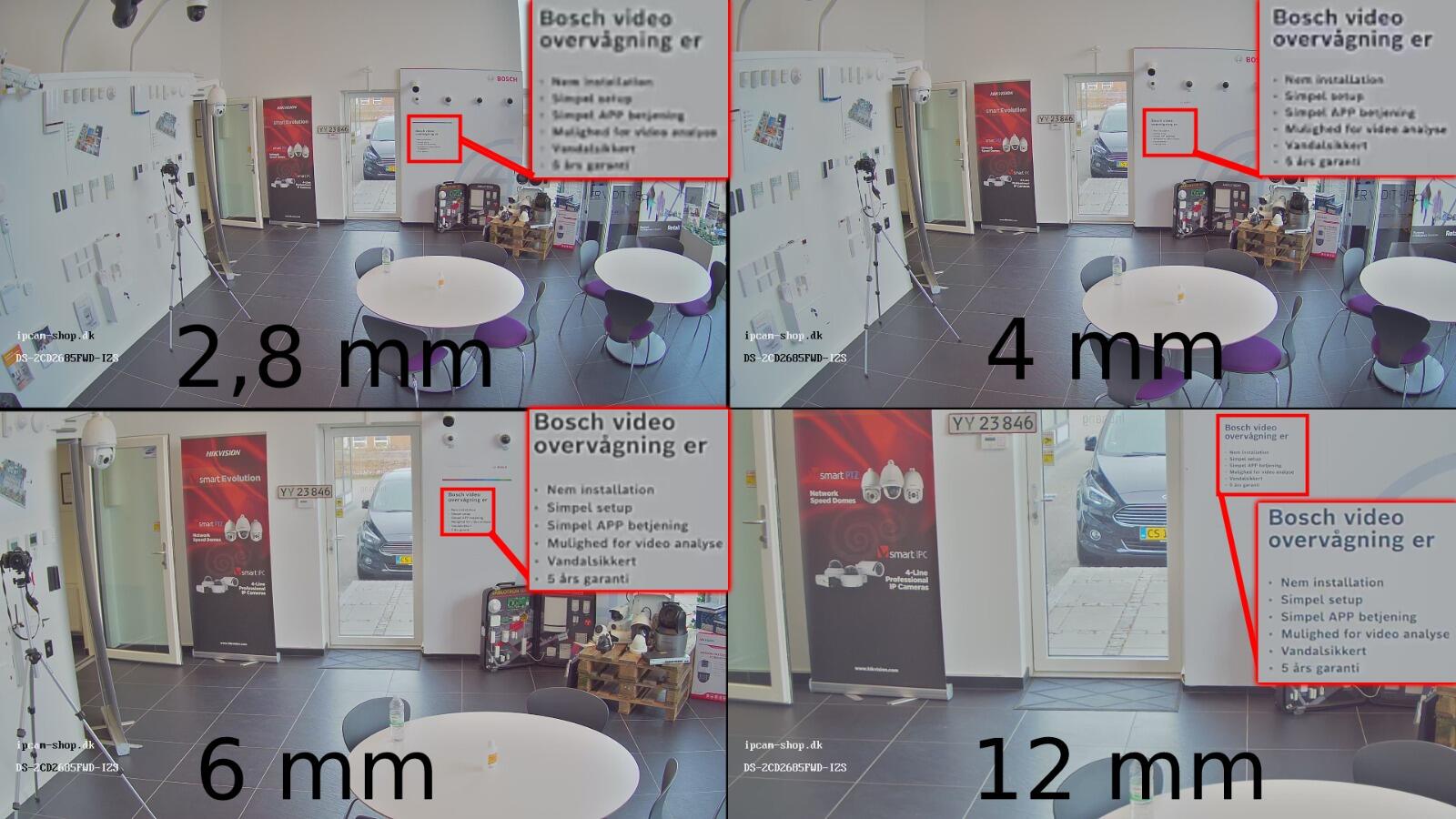 Hikvision DS-2CD2342WD-I Field of View:

2.8mm = approx. 90 grader
4.0mm = approx. 60 grader
6.0mm = approx. 45 grader
12mm = approx. 25 grader
* this can vary from model to model

Conclusion.
When selecting an IP camera, you should consider the factors above, and it is important that you think about other factors such as how large an area you need to monitor, how much you want to see in the dark, how much money you want to use, if it must be cabled or wireless, is it for indoors or outdoors, etc., etc.

Still in doubt? Then contact our customer service on tel. 70701009 or by e-mail support@IPcam-shop.dk

Also read: What does the IP rating mean?