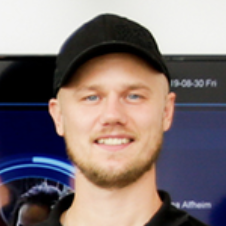 Christian· 20. april 2022
NEW FIRMWARE REACTIVATES PTZ AUTOTRACK
After installing the latest "officially released" firmware on the PTZ cameras in the DS-2DE4A *** series, you will find that autotracking stops working. According to Hikvision, this is not a mistake, but to improve operational stability. For those who want to continue using Autotracking, Hikvision has now announced that this firmware can fix it.
Old firmware that removed autotrack: V5.7.3_220315
New firmware to reactivate Autotrack: V5.7.3_220401
Affected models: DS-2DE4A225IW-DE (O-STD) (S6) - DS-2DE4A225IW-DE (O-NEU) (S6) - DS-2DE4A425IW-DE (O-NEU) (S6) - DS-2DE4A425IW-DE (O-STD) (S6)