It can be a JUNGLE to find the right camera - and we know it. But you have now landed here, so you are on the right track;)
In short, all our cameras can either be used alone, directly connected to the Internet and from there to your phone or as part of a larger system with a recorder and multiple cameras. Read more about the possibilities at the bottom of the page. Do you know where to use your cameras, we have made a few good suggestions for you here:
In doubt? need advice? We know almost everything and we want to help

70701009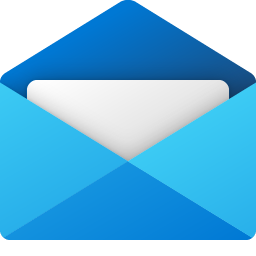 support@ipcam-shop.dk
* mounting height -
** Æ = discreet, aesthetic, VF = maintenance-free
Surveillance camera? Here's everything you need to know!
Do you need a camera for video surveillance? Here's everything you need to know!
And remember, if you are in doubt or want good advice, just call us at 70701009 , we will be happy to help.
5 quick (and important) about security cameras if you do not want to read it all
Always choose the wired solution where possible. Wireless is often unstable and easily loses connection.
Should it sit outside, choose Turret (below 4 meters height) or Bullet (above 4 meters). Indoors, select Dome or Cube Camera
Choose a 4 or 8 megapixel, it is the best selling and therefore best for the price. Best image is available with 8 MP in the ColorVu series
Position the camera to avoid obstacles, such as downspouts and overhangs, in the picture. Beware of backlights from light sources such as lamps
Choose a lens that suits your task! If in doubt, choose a variable lens.

2.8mm or 4mm are good for overview as they provide good overview
6mm or 12mm are good for long distances, such as. driveways and perimeter security
Choose 2.8-12mm if in doubt. They can be adjusted to the right angle and depth after installation (from mobile)
Can I install my cameras myself?
Yes you can. It's basically about getting the cable pulled out to the camera and screwing it up. All our surveillance cameras have everything for the installation, except tools of course, but there are screws, raw plugs, template for placement and assembly to make it waterproof. Once you have set things up and the switch is on, we can help you with the rest. If you would rather spend your time on something better, you can just book a technician here with us and we can set it all up for you. Read more about our "Hire a technician" concept here.
You need this tool for assembly :
WOOD: Screwdriver or screwdriver (bit: PH2)
WALL / CONCRETE: Drill with 6mm drill + Screwdriver or screwdriver (bit: PH2)
"Most people can set up their surveillance themselves, they just do not know yet, hehe" - Svend, technician
WiFi or cable?
Select WiFi camera if :
It is completely impossible to run a cable to the camera and you are at risk of losing footage. There are many risks associated with a wireless camera, but not many vendors talk about it. The worst that can happen is the system does not work the day you need to use it. And remember, wireless solutions must also have power, so either 230v must be drawn or the camera has a battery to charge.
Watch a video on the various risks of wireless video surveillance here. Jammer vs. WiFi camera
Select wired monitoring if :
You want to be sure of a reliable system, it is with good reason that all professional installers always make wired solutions. Remember that only one network cable needs to be pulled, as the power to the camera is also supplied in the network cable. In addition, a wired monitoring solution also works if your router crashes or restarts - or you get a new router where WiFi has to be reprogrammed.
"We undoubtedly recommend wired solutions, with the exception of Point-to-Point, which are used between buildings where there is no possibility of cable" - Christian, technician.
Can I see my cameras when I'm not home?
Yes, that is one of the most important things about a good camera today. With an APP on your mobile / tablet you can follow from all over the world and you can watch both live and recordings. Many cameras today also have a feature that sends you push notifications if a rule such as LINE-CROSS or INTRODUCTION is exceeded. You can also watch it on your computer if you want to, but most people use the mobile phone as it is easiest.
You are therefore always close to home if you need to see what is happening. It is super nice if the alarm goes off or the neighbor calls and says that someone is lurking around the garden.
May one set up surveillance camera outdoors?
Yes! In short, you need to set up monitoring in areas that you personally, or your company, own. You must be able to see the areas you own on the cameras. You must therefore not film in public or other areas. As a company, you are required to sign with surveillance and register on POLCAM
Click here to register your surveillance cameras on POLCAM
The best outdoor camera for the house
The best camera for a villa is typically a "Turret" camera, which is a kind of mix between bullet cameras (the elongated ones) and dome cameras (those with glass domes). But it also depends on your budget and camera requirements. See our 3 examples here:
"Which video surveillance camera is the best at the moment changes quickly, so finally give us a call, but at the time of writing it is the best camera for the money, if you ask me, this: https://ipcam-shop.dk/udendoers-12 / hikvision-ds-2cd2387g2-lu-8mp-colorvu-poe-p5338 "
Christian - technician
Do you have to sign with video surveillance?
As a rule, private individuals do not have to sign up for the area to be monitored. However, there are exceptions that may require it, e.g. if the postman, the garbage man, the babysitter or other outsiders have normal activity in the supervised area and there is no written agreement with them where they are made aware of this. However, it can be a good idea, as safe legislation is complied with to the same extent as it has a preventive effect.
Companies must, as a rule, sign with camera surveillance, but exceptions can be made if everyone who has access to the company is informed in writing about the surveillance. The signage must be clear and it is the company's responsibility to comply with the law. Companies must monitor their own areas, ie not streets, roads, cycle paths etc. There are special rules for banks and money transfers.
Public authorities and authorities must, in principle, follow the same rules as companies, unless there are special rules, such as the military, police and intelligence services
Should you register your cameras on POLCAM?
POLCAM is the police register of video surveillance systems in Denmark. Companies and public authorities are obliged to register and inform about the location of the cameras. Private individuals are not required to register, but we recommend it, as it can often ease the workload of the police in investigative cases.
Click here to register your surveillance cameras on POLCAM
How do you know the camera can sit outside?
This can be seen in the enclosure class. All cameras have an IP rating and it has nothing to do with the IP address but something to do with the equipment's resistance to the environment. The enclosure class is a smart word for how well a camera (and other things) are protected from foreign objects such as water and dust. In this case, IP stands for Ingress Protection.
A good outdoor surveillance camera is from IP65 and up.
| | | | |
| --- | --- | --- | --- |
| First digit | Property (solid materials) | Second digit | Property (liquids) |
| 3 | > 2.5mm | 5 | Flushing |
| 4 | > 1 mm | 6 | Heavy flushing |
| 5 | Dust protected | 7 | Short-term immersion in water |
| 6 | Dustproof | 8 | Prolonged immersion in water |