It can be a JUNGLE to find the right camera - and we know it. But you have now landed here, so you are on the right track;)
In short, all our cameras can either be used alone, directly connected to the Internet and from there to your phone or as part of a larger system with a recorder and multiple cameras. Read more about the possibilities at the bottom of the page. Do you know where to use your cameras, we have made a few good suggestions for you here:
In doubt? need advice? We know almost everything and we want to help

70701009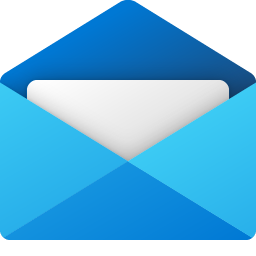 support@ipcam-shop.dk
* mounting height -
** Æ = discreet, aesthetic, VF = maintenance-free
Overvågningskamera? Her er alt du skal vide!
Skal du bruge et kamera til videoovervågning? Her er alt hvad du skal vide!
Og husk, hvis du er i tvivl eller vil have et godt råd, så skal du bare ringe til os på 70701009, vi vil så gerne hjælpe. 
5 hurtige (og vigtige) om sikkerhedskameraer, hvis du ikke vil læse det hele
Vælg altid kablet løsning, hvor det er muligt. Trådløs ofte er ustabilt og mister nemt forbindelsen.
Skal det det sidde ude så vælg Turret (under 4 meters højde) eller Bullet (over 4 meter). Indendørs, vælg Dome- eller Cubekamera
Vælg en 4 eller 8 megapixel, det er det mest solgte og derfor bedst til prisen. Bedste billede fås med 8 MP i ColorVu serien
Sæt kameraet så du undgår forhindringer, som nedløbsrør og udhæng, i billedet. Pas på modlys fra lyskilder som lamper
Vælg en linse der passer til din opgave! Er du i tvivl, så vælg en variabel linse.

2,8mm eller 4mm er gode til overblik, da de giver godt overblik
6mm eller 12mm er gode til lange afstande, som f.eks. indkørsler og perimtersikring
Vælg 2,8-12mm hvis du er i tvivl. De kan tilpasses den rette vinkel og dybde efter installation (fra mobilen)
Kan jeg selv installere mine kameraer?
Ja det kan du godt. Det handler i bund og grund om, at få trukket kablet ud til kameraet og skruet det op. Alle vores overvågningskameraer har det hele med til installationen, pånær værktøj selvfølgelig, men der er både skruer, rawplugs, skabelon til placering og samling til at gøre det vandtæt. Når du har sat tingene op og der er tændt på kontakten, kan vi hjælpe dig med resten. Hvis du hellere vil bruge din tid på noget bedre, kan du bare booke en tekniker her hos os, så kan vi sætte det hele op for dig. Læs mere om vores "Lej en tekniker" koncept her.
Dette værktøj skal du bruge til montage:
TRÆ: Skruetrækker eller skruemaskine (bit: PH2)
MUR/BETON: Boremaskine med 6mm bor + Skruetrækker eller skruemaskine (bit: PH2)
"De fleste kan selv sætte deres overvågning op, de ved det bare ikke endnu, hehe" -  Svend, tekniker
WiFi eller kabel?
Vælg WiFi kamera hvis:
Det er helt umuligt, at føre et kabel ud til kameraet og du er afklaret med riskoen for tab af optagelser. Der er mange risici forbundet med et trådløst kamera, men det er der ikke mange sælgere der fortæller om. Den værste der kan ske, er systemet ikke virker den dag du skal bruge det. Og husk, trådløse løsninger skal også have strøm, så enten skal der trækkes 230v ellers har kameraet et batteri der skal lades. 
Se en video om de forskellige risici ved trådløs videoovervågning her. Jammer vs. WiFi kamera
Vælg kablet overvågning hvis:
Du vil være sikker på et driftsikkert system, det er med god grund, at alle professionelle installatører altid laver kablede løsninger. Husk at der kun skal trækkes et netværkskabel, da strømmen til kameraet også leveres i netværkskablet. Desuden virker en kablet overvågningsløsning også hvis din router går ned eller genstarter - eller du får ny router, hvor WiFi skal programmeres op igen.
"Vi anbefaler uden tvivl kablede løsninger, med undtagelse af Point-to-Point, som man bruger mellem bygninger, hvor der ikke er mulighed for kabel" - Christian, tekniker.
Kan jeg se mine kameraer, når jeg ikke er hjemme?
Ja, det er en af de vigtigste ting ved et godt kamera i dag. Med en APP på din mobil/tablet kan du følge med fra hele verden og du kan både se live og optagelser. Mange kameraer i dag har også en funktion, der sender dig push-notifikationer, hvis en regel som f.eks. LINE-CROSS eller INDTRÆNGEN overskrides. Du kan også se det på din computer, hvis du vil det, men de fleste bruger mobilen, da det er nemmest.
Du er derfor altid tæt på hjemmet, hvis du har behov for at se hvad der sker. Det er super lækkert, hvis alarmen går eller naboen ringer og siger at nogle lusker rundt i haven.
Må man sætte overvågningskamera op udendørs?
Ja! Kort fortalt må du sætte overvågning op på områder du selv privat, eller din virksomhed, ejer. Du må kunne se de områder du ejer på kameraerne. Du må derfor ikke filme ud på offentlige eller andres områder. Som virksomhed er du forpligtet til skilte med overvågning og registrere dig på POLCAM
Tryk her for at registrere dine overvågningskameraer på POLCAM
Det bedste udendørs kamera til huset
Det bedste kamera til en villa er typisk et "Turret" kamera, som er en slags blanding mellem bulletkameraer (de aflange) og domekameraer (dem med glaskuppel). Men det kommer også an på dit budget og krav til kameraet. Se vores 3 eksempler her:
"Hvilket videoovervågningskamera der er det bedste i øjeblikket skifter hurtigt, så giv os endelig et kald, men i skrivende stund er det bedste kamera for pengene, hvis du spørger mig, dette: https://ipcam-shop.dk/udendoers-12/hikvision-ds-2cd2387g2-lu-8mp-colorvu-poe-p5338"
Christian - tekniker
Skal man skilte med videoovervågning?
Private skal som udgangspunkt ikke skilte med, at området overvåges. Dog er der undtagelser, som kan kræve det, f.eks. hvis postmanden, skraldemanden, babysitteren eller andre udefrakommende har vanlig gang på det overvågede område og der ikke er en skriftlig aftale med dem, hvor de gøres opmærksom herpå. Det kan dog være en god idé, da det sikre lovgivning overholdes i samme omfang som det har en præventiv effekt.
Virksomheder skal som udgangspunkt skilte med kameraovervågning, men undtagelser kan gøres, hvis alle der har adgang til virksomheden er skriftligt informeret om overvågningen. Skiltningen skal være tydelig og det er virksomhedens ansvar, at loven overholdes. Virksomheder må overvåge deres egne områder, altså ikke gader, veje, cykelstier mm. Der er særregler for banker og pengetransporter.
Offentlige og myndigheder skal som udgangspunkt følge de samme regler som virksomheder, medmindre der er særregler, som f.eks. militæret, politiet og efterretningstjenester
Skal man registere sine kameraer på POLCAM?
POLCAM er politiets register over videoovervågningssystemer i Danmark. Virksomheder og offentlige myndigheder er forpligtet til at lade sig registrere og informere om placeringen af kameraerne. Private er ikke forpligtet til at lade sig registrere, men vi anbefaler det, da det ofte kan lette arbejdsbyrden ved politiet i efterforskningssager.
Tryk her for at registrere dine overvågningskameraer på POLCAM
Hvordan ved man at kameraet kan sidde ude?
Det kan man se på kapslingsklassen. Alle kameraer har en IP klassificering, og det har intet med IP adressen at gøre, men noget med udstyrets modstandsdygtighed overfor miljøet at gøre. Kapslingsklassen er et smart ord for, hvor godt et kamera (og andre ting) er beskyttet mod fremmedlegemer som vand og støv. IP står i dette tilfælde for Ingress Protection.
Et godt udendørs overvågningskamera er fra IP65 og op efter.
| | | | |
| --- | --- | --- | --- |
| Første ciffer | Egenskab (faste materialer) | Andet ciffer | Egenskab (væsker) |
| 3 | > 2,5mm | 5 | Spuling |
| 4 | > 1 mm | 6 | Kraftig spuling |
| 5 | Støvbeskyttet | 7 | Kortvarig neddykning i vand |
| 6 | Støvtæt | 8 | Langvarig neddykning i vand |