Uniview 4MP wide-angle smart-bullet 24/7 color
Model:
IPC2K24SE-ADF40KMC-WL-I0
 
IPC2K24SE-ADF40KMC-WL-I0
Camera
Sensor
1/2.9″, 4.0 megapixel, progressive scan, CMOS
Minimum Illumination
Colour: 0.0005 lux (F1.0, AGC ON)
Shutter
Auto/Manual, 1 ~ 1/100000s
Adjustment angle
Pan: 0° ~ 360°
Tilt: 0° ~ 90°
Rotate: 0° ~ 360°
WDR
DWDR
S/N
>56dB
Lens
Lens
2 * 4.0mm@F1.0
Iris
Fixed
Field of View (H)
160.00°±10°
Field of View (V)
43.22°
Field of View (D)
180.13°±10°
DORI
DORI Distance
Lens (mm)
Detect(m)
Observe(m)
Recognize(m)
Identify(m)
4.0
64.3
25.7
12.9
6.4
Illuminator
LED Distance
Up to 30m (98ft)
LEDs Number
2
LED On/Off Control
Auto/Manual
Video
Video Compression
Ultra265, H.265, H.264, MJPEG
H.264 code profile
Baseline profile, Main profile, High profile
Frame Rate
Main Stream: 4MP (3840*1080), Max 25fps(Human Body Detection off)
Sub Stream: 1920*540, Max 25fps
Video Bit Rate
128 Kbps~16 Mbps
U-code
Support
OSD
Up to 8 OSDs
Privacy Mask
Up to 4 areas
ROI
Up to 8 areas
Video Stream
Double streams
Image
White Balance
Auto/Outdoor/Fine Tune/Sodium Lamp/Locked/Auto2
Digital noise reduction
2D/3D DNR
Smart Illumination
Support
Flip
N/A
Dewarping
N/A
HLC
Support
BLC
Support
Defog
Digital Defog
Events
Basic Detection
Human Body Detection ,motion detection, tampering alarm, audio detection
General Function
Watermark, IP address filtering, Alarm input, Alarm output, access policy, ARP protection, RTSP authentication, user authentication
Audio
Audio Compression
G.711
Audio Bitrate
64 Kbps
Two-way audio
Support
Suppression
Support
Sampling Rate
8KHZ
Storage
Edge Storage
Micro SD, up to 256GB
Network Storage
ANR, NAS(NFS)
Network
Protocols
IPv4, IGMP, ICMP, ARP, TCP, UDP, DHCP, PPPoE, RTP, RTSP, RTCP, DNS, DDNS, NTP, FTP, UPnP, HTTP, HTTPS, SMTP, 802.1x, SNMP, QoS, RTMP,SSL/TLS, SSH
Compatible Integration
ONVIF (Profile S, Profile G, Profile T), API,SDK
User/Host
Up to 32 users. 2 user levels: administrator and common user
Security
Password protection, Strong password, HTTPS encryption, Export operation logs, Basic and digest authentication for RTSP, Digest authentication for HTTP, TLS 1.2, WSSE and digest authentication for ONVIF
Client
EZStation
EZView
EZLive
Web Browser
Plug-in required live view: IE9+, Chrome 41 and below, Firefox 52 and below
Plug-in free live view: Chorme 57.0+, Firefox 58.0+, Edge 16+
Interface
Audio I/O
Input: impedance 35kΩ; amplitude 2V [p-p]
Output: impedance 600Ω; amplitude 2V [p-p]
Alarm I/O
1/1
RS485
N/A
Built-in Mic
Built-in two mics
Built-in Speaker
Support
WIFI
N/A
Network
1 * RJ45 10M/100M Base-TX Ethernet
Video Output
N/A
Certifications
EMC
CE-EMC (EN 55032: 2015+A1:2020,EN 61000-3-3: 2013+A1: 2019,EN IEC 61000-3-2: 2019+A1: 2021,EN 55035: 2017+A11:2020)
FCC (FCC CFR 47 part15 B, ANSI C63.4-2014)
Safety
CE LVD (EN 62368-1:2014+A11:2017)
CB (IEC 62368-1:2014)
UL (UL 62368-1, 2nd Ed., Issue Date: 2014-12-01)
Environment
CE-RoHS (2011/65/EU;(EU)2015/863); WEEE (2012/19/EU); Reach (Regulation (EC) No 1907/2006)
Protection
IP67 (IEC 60529:1989+AMD1:1999+AMD2:2013)
IK10 (IEC 62262:2002)
General
Power
DC 12V±25%, PoE (IEEE 802.3af)
Power consumption: Max 6.5W
Power Interface
Ø 5.5mm coaxial power plug
Dimensions (L × W × H)
273× 130 × 76mm (10.7" × 5.1" × 3.0")
Weight
0.95kg (2.09lb)
Material
Metal
Working Environment
-30°C ~ 60°C (-22°F ~ 140°F), Humidity: ≤95% RH (non-condensing)
Strorage Environment
-30°C ~ 60°C (-22°F ~ 140°F), Humidity: ≤95% RH (non-condensing)
surge protection
4KV
Reset Button
Support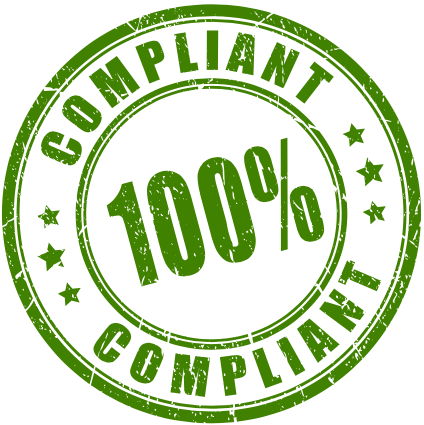 NDAA Compliant
Our models from Uniview, Bosch and Axis are NDAA compliant (National Defense Authorization Act).
This means that the equipment are trusted to be used in critical infrastructure in the US.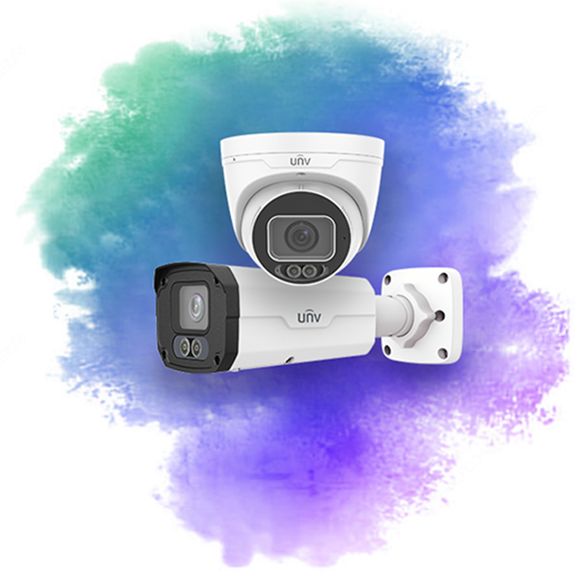 Colorhunter
Colorhunter is Uniview's term for cameras with extreme light sensitivity (from 0.0005 lux)
This means with clear moonlight, the light from a street lamp - or the camera's built-in lamp, a colorhunter can film in color 24/7

Power over Ethernet
Do like the professionals. POE means that only one cable is needed for the camera. The camera gets power through the network cable, typically from a recorder with built-in PoE, or from a POE switch.

Audio Trigger
Univiews cameras with microphone can also respond to what they don't see. For example, it can be cries or screaming on a women's toilet if you place the camera outside the door.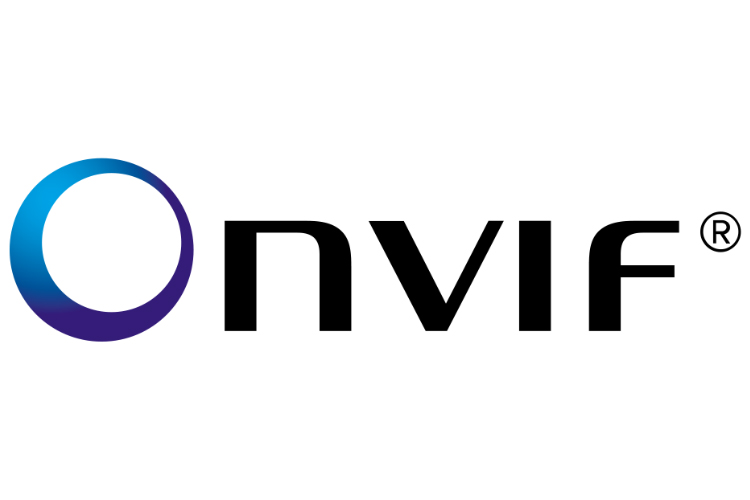 ONVIF full member
Univiews cameras and recorders support the ONVIF protocol. This means that they can be mixed with equipment from other brands as long as they also support ONVIF.