Plug for camera mounting
The best universal plug / dowel for mounting a camera
Ideal for plaster, facade insulation, concrete, shavings etc.
Quick adjustment, with clipping strips
Bordiameter
d0
10
[mm]
min. pladetykkelse
dp
9,5
[mm]
Max. pladetykkelse
dp
55
[mm]
Min. hulrumstykkelse
a
40
[mm]
Skruediameter
ds
5
[mm]
Skruelængde
ls
60
[mm]
Min. borhulsdybde
h1
65
[mm]
Ankerlængde
l
50
[mm]
Max. emnetykkelse
t fix
27
[mm]
Emballage
 
Foldeboks
 
Antal
 
1
[St.]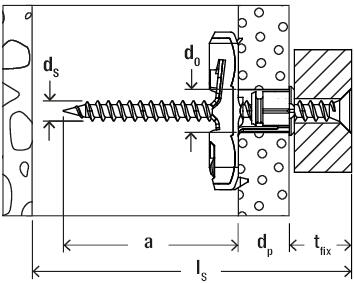 These plugs are perfect for mounting surveillance cameras. They are particularly suitable for installation on shell-walled facades with exterior wall insulation, plaster - also wet room plaster and much more.
Indoor and outdoor use.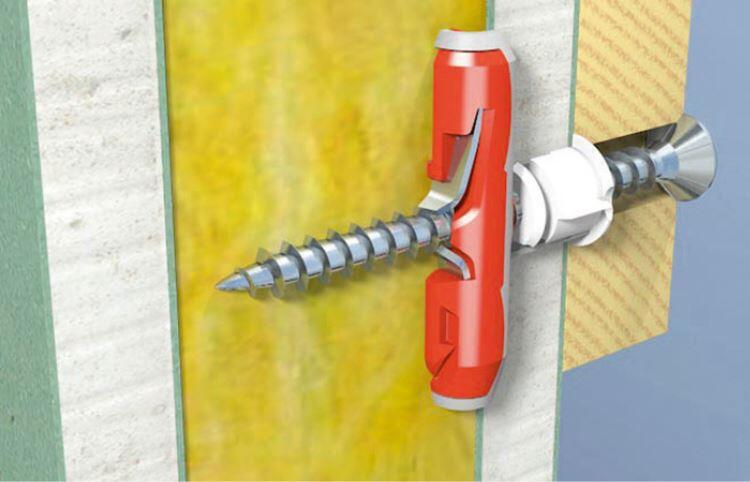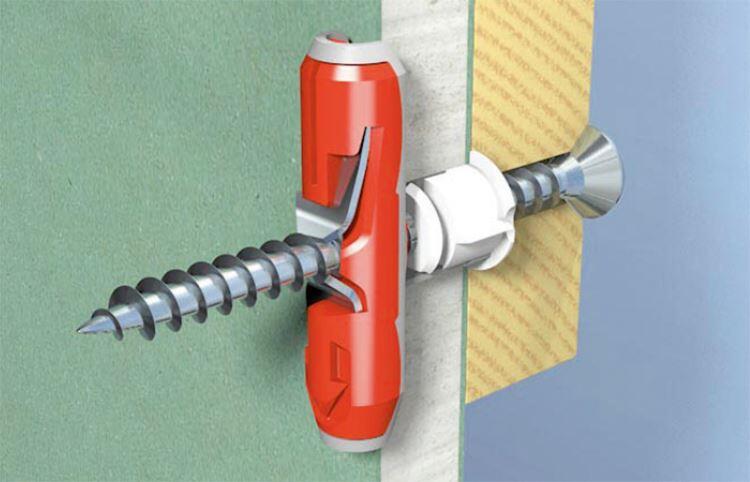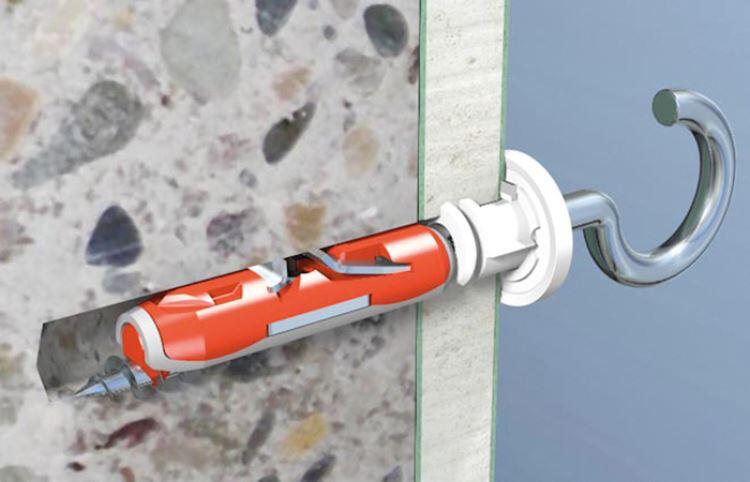 The nylon tilting dowel with tilting beam in 2-component fiberglass-reinforced material provides high tensile and transverse loads. The dowel automatically turns behind sheet materials and expands into solid materials such as wood and concrete. Flexible screw entry - in stainless steel - for both chipboard screw and metric threads. Mounted with 10 mm drill. A dowel with very high load-bearing capacity in all gypsum materials: ordinary gypsum, fiber gypsum and wet room gypsum.
Advantage
Flexible screw bracket allows the use of screws and hooks with different thread shapes.
Fiberglass-reinforced nylon and a metal skeleton enable the dowel to handle heavy tensile and transverse loads in all sheet materials.
The soft gray nylon contact surface distributes the load over the plate surface, thus minimizing the weakening of the supporting building material.
Standard borehole diameters and short tilting element for easy installation in narrow cavities, including cavities with insulation.
Snap function ensures that the dowel can be pre-assembled quickly and safely in the borehole.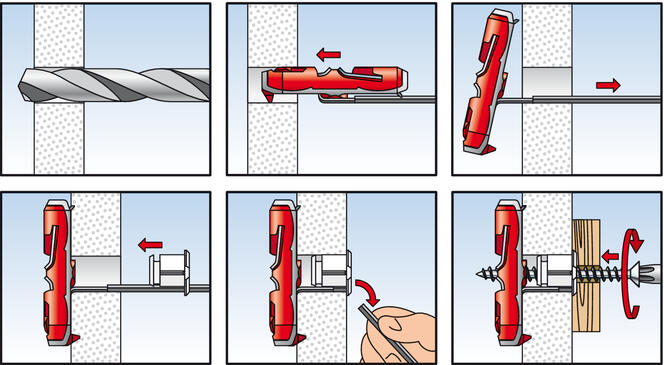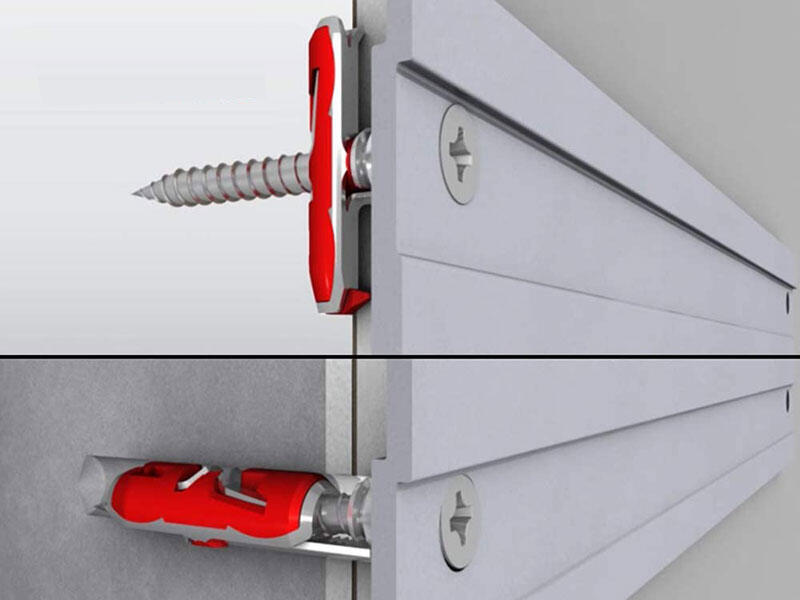 Applications
Suitable for

Bullet
Dome
Turret
PTZ
PT
Outdoor
Indoors

Plasterboard
Fiber gypsum boards
Sheet materials such as chipboard and MDF boards
Steel plates
Plastic Sheets
Hollow blocks of concrete