Uniview records for 4 cameras with PoE
Recommended by our technicians
NDAA
A nice little NVR for 4 cameras with built-in PoE
can raise an alarm if a camera is interrupted

monitors the health status of the hard drive

works with all cameras that support ONVIF

connect cameras up to 8 megapixels

lots of connectivity options (APP, computer, TV and local screen)

free computer software that brings together all your cameras from multiple systems.
Ideal recorder for the very small system in the villa, association or kiosk
⭐️ ⭐️ ⭐️ ⭐️ ⭐️ ⭐️

Recommended by our technicians

NDAA
Model
NVR501-04B-P4
NVR501-08B-P8
Video/Audio Input
IP Video Input
4-ch
8-ch
Audio Input
1-ch, RCA
Network
Incoming Bandwidth
80Mbps
Outgoing Bandwidth
64Mbps
Remote Users
128
Protocols
TCP/IP, P2P, UPnP, NTP, DHCP, PPPoE, HTTP, HTTPS, DNS, DDNS, SNMP, SMTP
Browser
IE(IE10/11) for Windows
Firefox (version 52.0 and above) for Windows
Chrome(version 45 and above) for Windows
Edge(version 79 and above) for Windows
Video/Audio Output
HDMI/VGA Output
HDMI:
4K (3840x2160)@30, 1920x1080p@60, 1920x1080p@50, 1600x1200@60, 1280x1024@60, 1280x720@60, 1024x768@60
VGA:
1920x1080p@60, 1920x1080p@50, 1280x1024@60, 1600x1200@60, 1280x720@60, 1024x768@60
Recording Resolution
8MP/6MP/5MP/4MP/3MP/1080p/960p/720p/D1/2CIF/CIF
Audio Output
1-ch, RCA
Two-way Audio
1-ch, RCA(Using the audio input and output)
Audio Compression
G.711A, G.711U
Synchronous Playback
4-ch
8-ch
Liveview display
1/4
1/4/6/8/9
Corridor Mode Screen
3/4
3/4/5/7/9
Snapshot
FTP/Schedule/Event Snapshot
4-ch snapshot, up to D1 resolution
Decoding
Decoding format
Ultra 265/H.265
Live view/Playback
8MP/6MP/5MP/4MP/3MP/1080p/960p/720p/D1/2CIF/CIF
Capability
4 x 4K@30, 6 x 5MP@30, 8 x 4MP@30, 9 x 4MP@25, 10 x 3MP@30, 16 x 1080p@30
Hard Disk
SATA
1 SATA interfaces
Capacity
Up to 8TB for each disk
(The maximum HDD capacity varies with environment temperature)
Smart
VCA Detection by Camera
Intrusion Detection, Cross Line Detection, Enter Area, Leave Area, Defocus Detection, Scene Change Detection, Object Left Behind, Object Removed, Auto Tracking, SMD(Smart Motion Detection)
VCA Search
Behavior Search, People Counting Report
People counting
People Flow Counting, Crowd Density Monitoring
Smart Intrusion Prevention (SIP), SMD by Camera
Total 4-ch
General Alarm
General Alarm
Motion, Tampering, Human Body Detection, Video Loss, Alarm Input, Audio Detection
Alert Alarm
IP Conflict, Network Disconnected, Disk Offline , Disk Abnormal, Illegal Access, Hard Disk Space Low, Hard Disk Full, Recording/Snapshot Abnormal
External Interface
Network Interface
1 RJ-45 10M/100M self-adaptive Ethernet Interface
USB Interface
Front panel: 1 x USB2.0, Rear panel: 1 x USB3.0
RS232
NA
RS485
NA
Alarm In
NA
Alarm Out
NA
PoE
Interface
4 RJ-45 10M/100M self-adaptive Ethernet Interface
8 RJ-45 10M/100M self-adaptive Ethernet Interface
Max Power
Max 30W for single port
Max 50W in total
Max 30W for single port
Max 75W in total
Supported Standard
IEEE 802.3af/at
General
Power Supply
48V DC/1.35A
Power Consumption: ≤ 10W (without HDD)
52V DC/1.8A
Power Consumption: ≤ 10W (without HDD)
Working Environment
-10°C~+ 55°C (+14°F~+131°F), Humidity ≤ 90% RH (non-condensing)
Dimensions (W×D×H)
260mm × 222mm × 47mm (10.2" × 8.7" × 1.8")
Weight (without HDD)
≤ 0.98Kg (2.16lb)
Certification
Certification
CE, FCC, UL, RoHS, WEEE
CE
EN 55032: 2015, EN 61000-3-3: 2013, EN IEC 61000-3-2: 2019, EN 55035: 2017
FCC
Part15 Subpart B, ANSI C63.4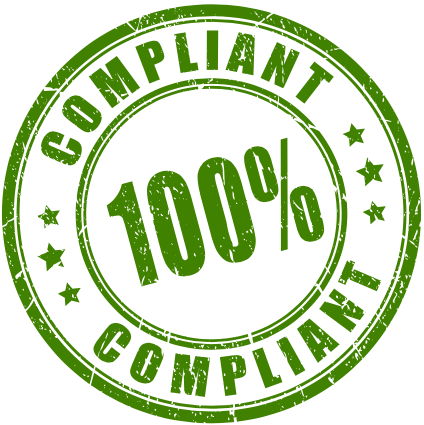 NDAA Compliant
Our models from Uniview, Bosch and Axis are NDAA compliant (National Defense Authorization Act).
This means that the equipment are trusted to be used in critical infrastructure in the US.

Power over Ethernet
Do like the professionals. POE means that only one cable is needed for the camera. The camera gets power through the network cable, typically from a recorder with built-in PoE, or from a POE switch.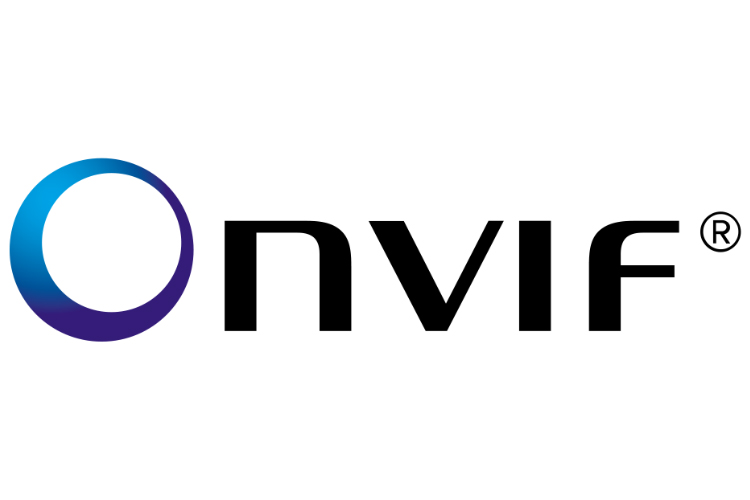 ONVIF full member
Univiews cameras and recorders support the ONVIF protocol. This means that they can be mixed with equipment from other brands as long as they also support ONVIF.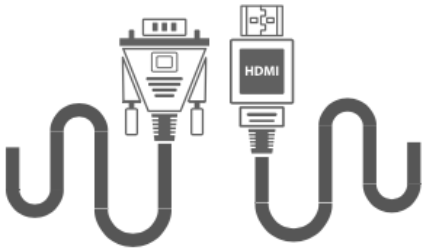 HDMI / VGA
Connect the recorder to your TV or computer screen with HDMI/VGA cable.
You can then configure cameras, watch live views and search in recordings - directly on your NVR. It even comes with a mouse.